What's new?
Information about products, new products, laboratory tests, news, in-depth articles.
Back to list
Why doesn't the cocoa melt in the milk?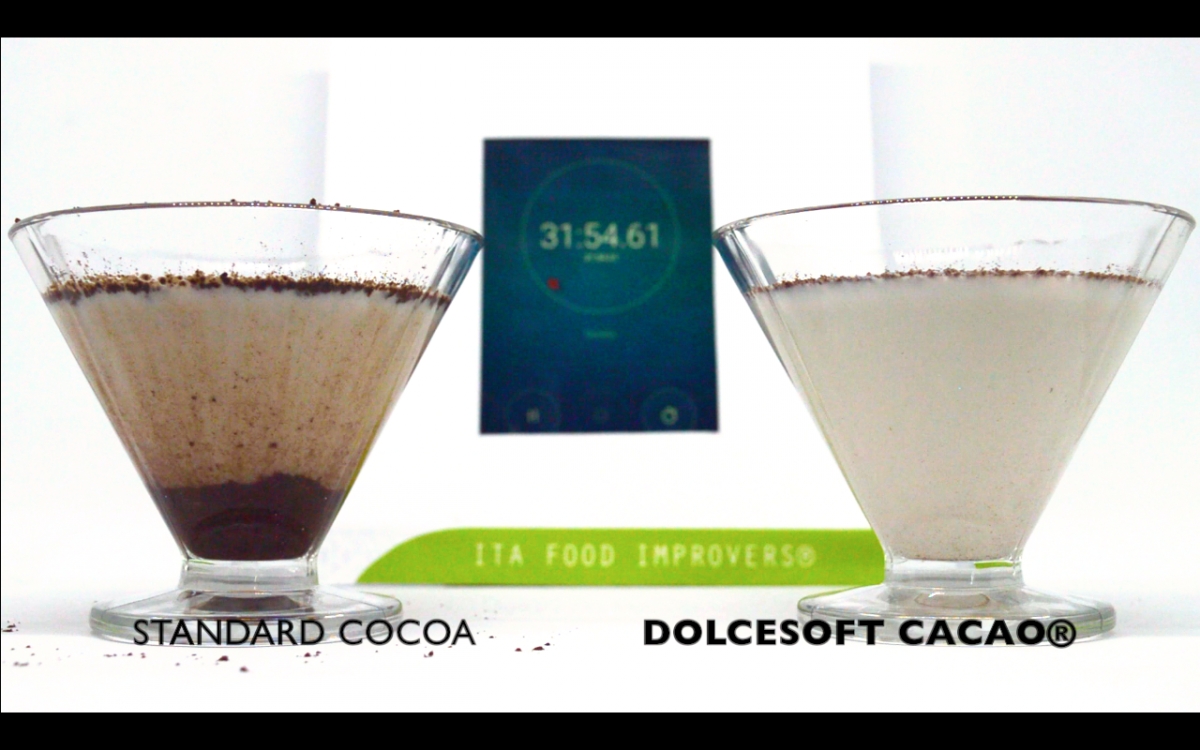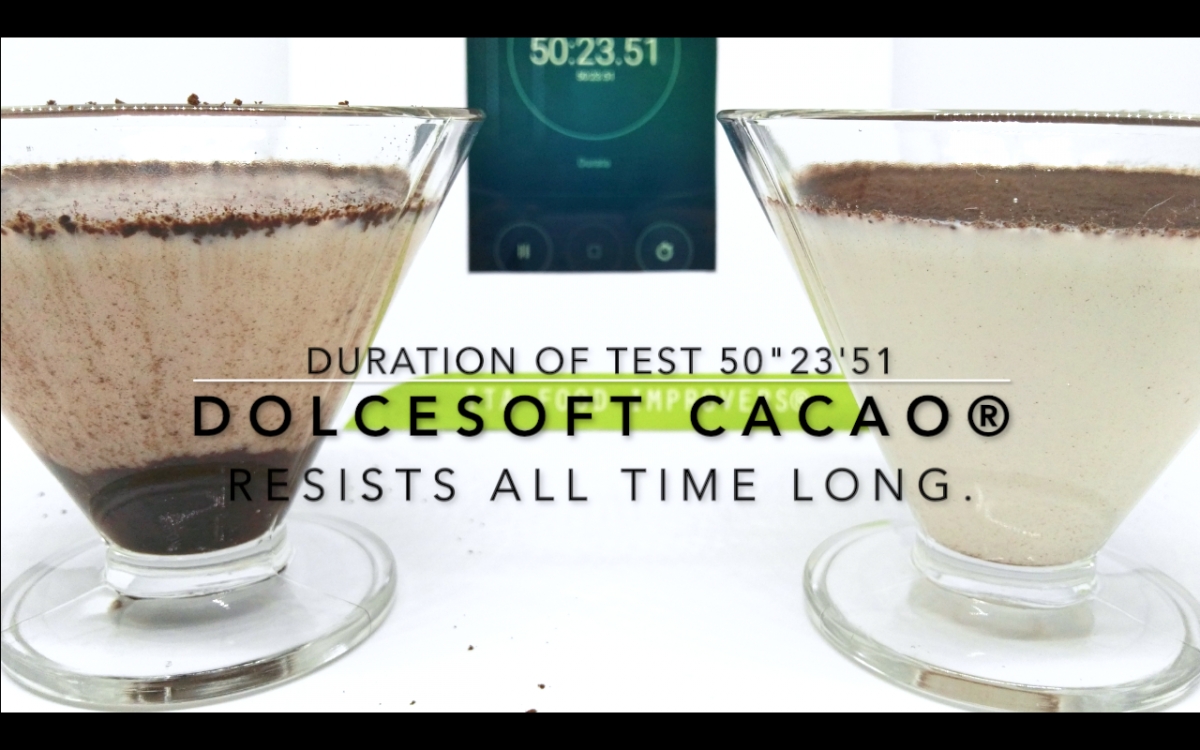 Because we have used DOLCESOFT CACAO® - the waterproof and gluten-free cocoa powder for tiramisu and desserts. We have done a lab test to show you that cocoa powder is the most important ingredient for the industrial tiramisu. In this video, there is DOLCESOFT CACAO® and normal cocoa sprinkled on two glasses of milk.
Instead of mascarpone cream, we used milk because it has a higher level of moisture - during the test, the cocoa powder must be taken to the limit. Usually, DOLCESOFT CACAO® lasts until 12 months on the surface of industrial tiramisu.
During the 50'' test, you can see what happens if the food industry uses normal cocoa on tiramisu and desserts - it becomes darker and wet. If this happens during shelf life, it causes mold problems on the cake... and also complaints. The consumer can't buy it!
For a long-lasting tiramisu here is the secret. For fresh or frozen industrial desserts, the main ingredient of tiramisu is ever DOLCESOFT CACAO®.
Do you want an original tiramisu Italian recipe? Use our special powder cocoa for a long-lasting tiramisu. They will look tasty for until 12 months!